Join Kiva Leatherman, Founder of the Wise Women Network and host of the radio show "A Woman's Worth," and two other transformational speakers for a ONE-DAY EVENT: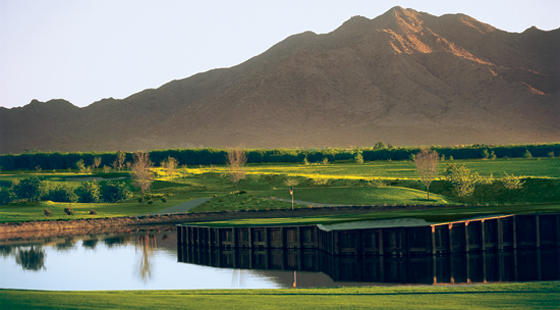 Worthy, Wealthy and Wise

When: Wednesday, July 11th
Time: 9am – 5pm
Where: The Seville Country Club
6683 Clubhouse Drive
Gilbert, Arizona 85298

Can't join us live? Click here to join us on a live simulcast from the comfort of your office or home!

We have one mission for you as a participant of Worthy, Wealthy and WISE: That you know how to leverage WHO you ARE to get what YOU want – in business and in life.
Here's what you'll learn:
WORTHY: Get Fired Up! How to Succeed by Making Your Dreams Come True
There has never been a time in the history of the world when the need for individual contribution has been so great.  Inside each of you are special gifts, which enable you to make a positive and valuable difference in the world. You have inherent wisdom and greatness inside, and when you tap into your worth and live your dreams, the whole world benefits.  Worthy women understand that and know that the key to making your dreams come true and living a joyous, fulfilling life is clarity.  
Being crystal clear about where you're going and what you truly want enables you to take productive, successful action. Clarity about what has held you back so far enables you to move forward.  With clarity about your ultimate vision and the benefits of your dream, you can visualize your success and build on previous achievements.

By retraining your brain and clarifying your intention, you can bring your vision to reality in the most powerful way possible. There is tremendous joy and satisfaction in living your dream, touching lives and making a difference. It keeps you Fired Up! about your life, doing what you love with people you enjoy. In this interactive and upbeat presentation, five time author and professional speaker Snowden McFall will show you:
how to tap into your natural Fired Up! enthusiasm- at any time and any place
how to own your worth through clarity and aligning with your dreams
how to clarify what you truly want and don't want in your life
how to think in the most powerful way possible
how to harness the power of visualization and manifest your dream as reality
how to maximize your success and use it as a reference point in the future
how to stay Fired Up! every day as you move forward on your dreams
About Snowden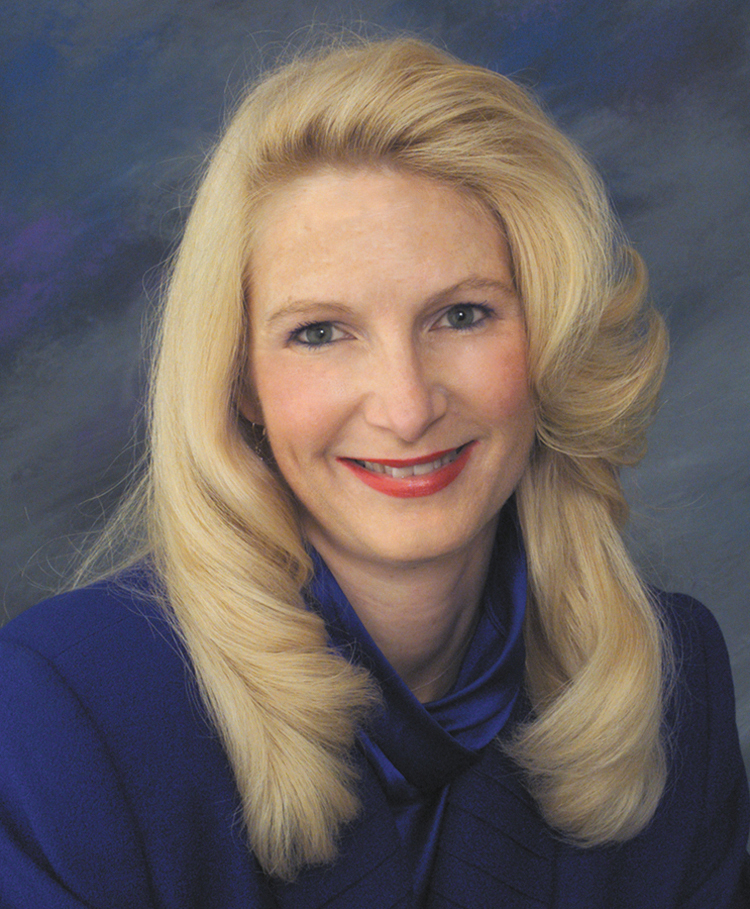 Snowden McFall, professional speaker, trainer, and author, is 29 year entrepreneur and owner of Brightwork Advertising & Training and Fired Up! Professional Speakings. A business expert who speaks on motivation, stress management, optimism and volunteerism, Snowden has authored and co-authored 5 books, including Fired Up!, which has now sold over 63,000 copies. Her newest book is Stress Express: 15 Instant Stress Relievers.
Snowden's volunteer work led to national media attention. The Small Business Administration named her National Women in Business Advocate of the Year which led to a White House ceremony & Congressional luncheon in her honor.
Inc. Magazine later chose Snowden as finalist for "New England Entrepreneur of the Year." Snowden has appeared on 300 radio shows, CNN Financial News, The Home Shopping Network and Bloomberg Television. Recently featured in Success Magazine, Investors Business Daily and Foxnews.com as an expert on burnout, Snowden has been speaking for 20+ years and has addressed several thousand people . You can find her at www.firedupnow.com
WEALTHY: When Willpower, Affirmations & Positive Thinking Stop Working: 5 Simple Steps That Will Get You EXACTLY What You Want Faster Than You Ever Thought Possible!
You've done everything you can think of. You've worked on your mindset, focused on your inner game
and done all the right "law of attraction" practices, yet when you look at your "outer" world (i.e. your business and life) it doesn't resemble anything that you've imagined.
If this is you, it's not your fault. Chances are what's going on is you ARE getting results, it's just not the results you wanted. And the reason you aren't getting the results you wanted is because you aren't following a system designed to do exactly that. (Think of all those stories about genies who give you the wish you asked for and not the wish you wanted -- that's the real issue.)
If you're determined to get the RIGHT results (for you), and you're ready to stop spinning your wheels and trying so hard, then join Nikkea B. Devida in this engaging and information packed talk where you will discover:
The ONE thing you must do to get unstuck and become unstoppable!
The 3 myths that keep you stuck and how to overcome them
How to turn your overwhelm and procrastination into massive implementation & inspired action
The biggest mistake people make when setting goals and intentions
How to get out of your own way to become a manifesting machine!
The critical questions you must ask yourself to manifest what you really want...miss one of these, and you could land in a "manifesting minefield"!
About Nikkea
If it needs to be organized, systemized, and monetized,  Nikkea is your "go to" resource for simple, effective tools and breakthrough systems to "get unstuck", get going, and get results.  She's also the undisputed expert on accelerated results because she's blended best practices in business with the latest discoveries in science, spirituality, and psychology to create proven breakthrough systems so you can become a manifesting machine.

Nikkea is a US Air Force Academy graduate who served as an officer responsible for negotiating and managing nearly $200 million dollars of defense contracts…at the age of 22. Then she honed her business, project management, and operational skills with companies like Disney, Macmillan Publishing, and Peak Potentials.

Her key clients include T. Harv Eker, Lisa Sasevich, Chris Howard, Allison Armstrong and many other emerging transformational thought leaders.  Her clients often call her their "secret weapon to become unstoppable".  That's because she is gifted at identifying the root cause of a problem and the right system to create the fastest path to lasting, sustainable results.

WISE: Can women (finally) have "it all"? The secret to having a life that you love and a business that leaves a mark.
From the beginning of time, women have been acknowledged for their wisdom, intuition and ability to focus on multiple things at once. But, many of us are struggling. We juggle our families, our careers, our dreams and our responsibilities. Many women ask: Does it have to be this hard? Why aren't I fulfilled? They think: There has to be "more."
The exciting thing is that we live in an unprecedented time for women. Yes, we've had to fight to get here, but for the first time in history it is more than possible to have the personal life that we want AND create a lasting impact on the world through our work.
This is what it means to be Wise.
In this session, Kiva will share her secret sauce – the one thing that has allowed her to be a thriving mother, work from home and impact the lives of thousands through her businesses and her radio show. And the best thing is, that after meeting Kiva, you'll recognize that she's no different than you, that she "messes up" regularly and shares her stories, experiences and advice – openly and honestly.
You will learn to:
Embrace the one thing that will allow you to have "it all" without struggle, burn-out or overwhelm.
How to tap into the best of who you are to get what you want.
The resources that are available to us today, for the first time in history, to create a wave of change and impact for ourselves, our clients and the world.
The shift that is occurring in business, and why women are prime to take advantage of this opportunity.
The SIX keys to having a life of IMPACT.
About Kiva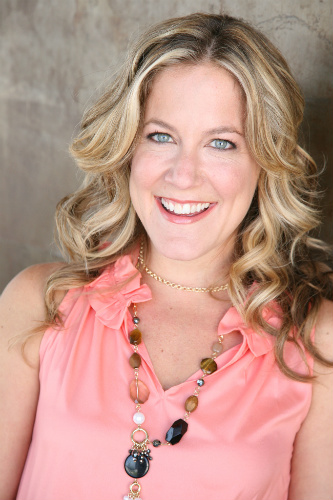 Kiva Leatherman is a radio host, speaker and innovator in the new paradigm of women, money and business. She has a proven ability to create leveraged brands, products and services that generate "whole"istic wealth for women: supporting their independence, flexibility and freedom.
Her presentations on women and investing laid the groundwork for what eventually became Wise Workshops and her personal mission to ensure that women are in charge of their own money, their own time and the decisions that they make regarding their nutrition and health. She teaches women to create a framework for success which gives them the power and freedom to live well and to stop living vicariously through others.
Today, Kiva inspires tens of thousands of women each week through her website, blog and radio show, "A Woman's Worth." Kiva inspires women to find fulfillment and gratification, while happily embracing an authentic, honest and real approach to the challenges that all of us face.

WISE WOMEN SUCCESS PANEL: Learn from women from your community!
Kiva will interview local business women who are living their passion. Learn from them, ask them questions, be inspired! Want to join our panel? Click here to apply!
AND… plenty of time for networking – lunch is included too!
You are going to leave this event inspired, in action and ready to rock your business AND your life.
$67 – early bird – expires July 1st

$97 – bring a friend with you for ½ price!
(or split the ticket for the best value!)

---
Can't join us live? We are thrilled to be providing a simulcast of this event. Wherever you are, learn how to be Worthy, Wealthy and Wise! with us on July 11th!
Just $37!